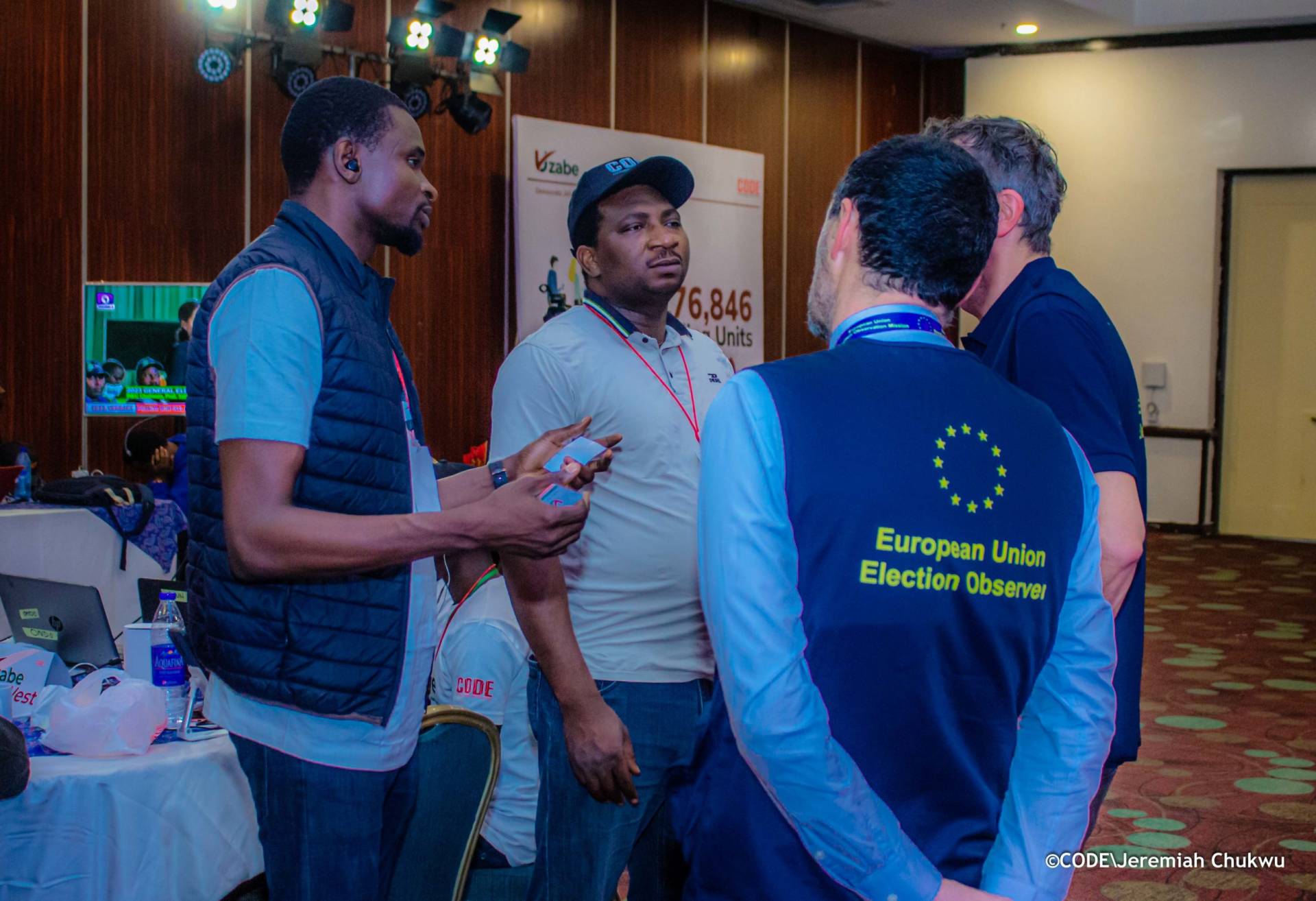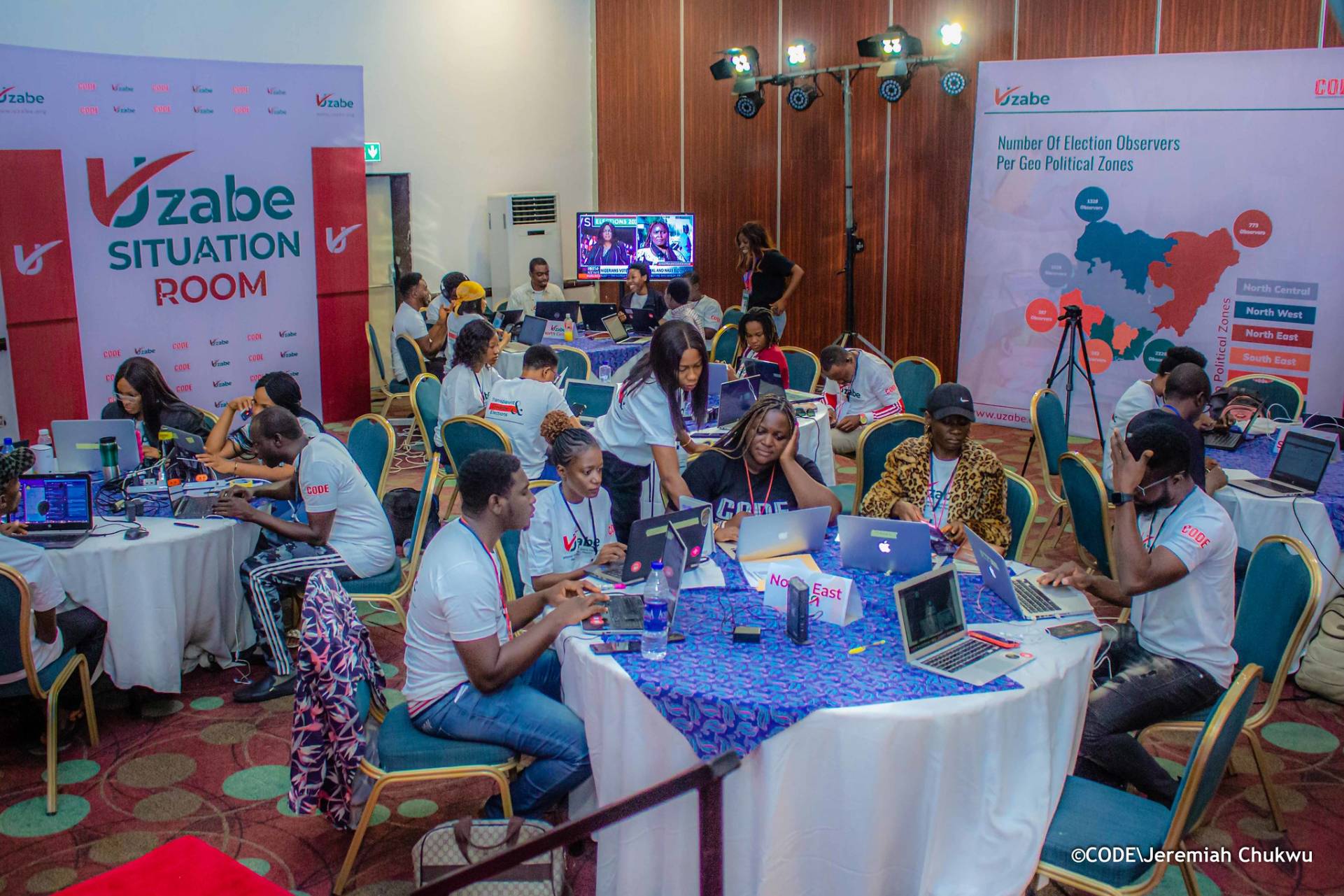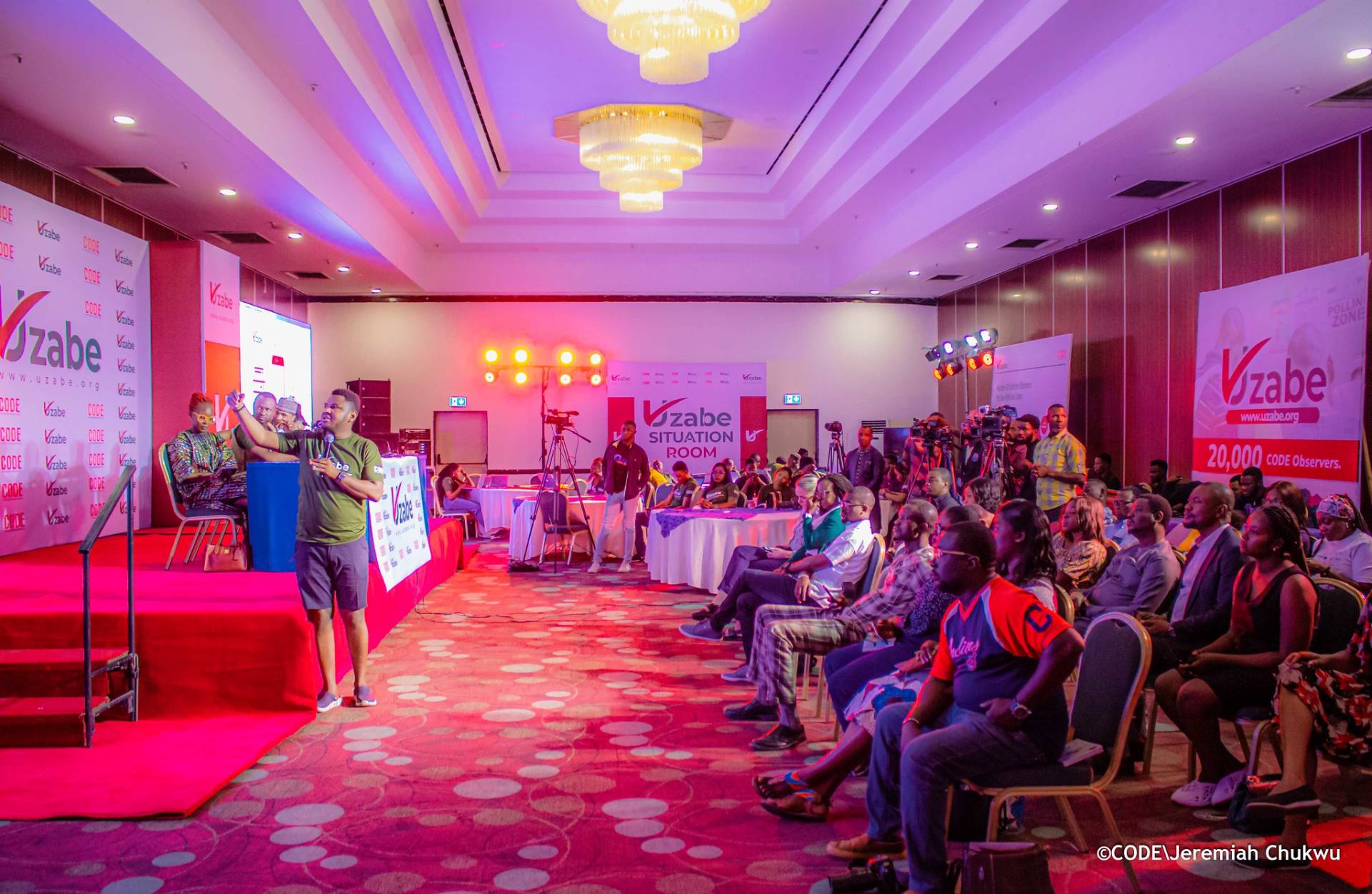 Full 1
A democratic government is birthed by a fair electoral process.

Full 2
Ensuring the integrity and security of the election process

Full 3
Creating public awareness to ensure transparency in electoral process
Full 3
Full 3
Full 3
Recognizing the need for more transparent and credible elections in Nigeria, Connected Development (CODE) launched Uzabe, an election monitoring tool, to identify gaps in the Nigerian electoral processes and to provide a feedback mechanism that gives citizens real-time situational reports on election processes targeting specific locations within different parts of the country.  
Uzabe, is an Open Situation Awareness Room (OSAR) initiative that will provide real-time intelligence, mapping tools, and witness reports from our 20,000 trained observers spread across various polling units in Nigeria.
Using the UZABE platform, CODE actively participated in Nigeria's 2015 and 2019 general elections and deployed over ten thousand observers in both polls, who reported in real-time, leveraging the geo-mapping technological tool.
For this project, CODE deployed 5000 field observers in 35 states out of the 36 states and FCT to provide situation reports from different polling units in their respective states with about 60 high-level situation room personnel that validated and published reports from the field observers; CODE actively participated and made inputs in the recently signed 2022 Electoral Act. CODE also partnered with Cross-check Nigeria which served as a  new front to combat fake news during the 2019 general elections in the country. The online platform for the initiative served as a collaborative information verification project aimed at improving the quality of information for the unsuspecting general public by debunking misinformation and fake news and sanitizing the media space during the election.
Some of the successful deployments of this high-tech tool include partnerships with:
In the just concluded elections in Kenya, Connected Development in partnership with Ushahidi launched Uchaguzi to monitor the Kenyan election where we deployed observers in 30 counties of which we were able to collect 35% of voters issues, 25% of campaigns on elections days issues, 20% media report, and 13% insecurity report.  Based on the survey 71% of the respondents expressed confidence in the Independent Electoral and Boundary Commission, IEBC.
Defense Intelligence Agency
Defense Intelligence Agency in 2015 – this was deployed to enable the Agency's field operatives to send real-time situation reports to the situation room for prompt analysis and decision-making where necessary. Also, our partnership allowed the DIA to use CODE's own Election Monitoring Platform "UZABE" backend to monitor, observe and analyze points of interest when necessary as CODE had over 5,000 reporters all over the 36 states including the FCT sending in reports and images and videos. This was a success and a lot of crises were mitigated as they had actionable intelligence at hand.
The Nigeria Army Cyber Warfare Command
The Nigeria Army Cyber Warfare Command also used CODE's election monitoring platform UZABE during the 2019 Elections to monitor, observe and analyze points of interest. This was used to ensure that misinformation and disinformation were curtailed during the process.
The Office of the National Security Adviser to the President, Federal Republic of Nigeria
The Office of the National Security Adviser to the President, as coordinator of all the Armed Forces in the country, partnered with Connected Development in the 2015 and 2019 General Election where technology-driven assets were being shared to facilitate effective and actionable intelligence geared towards achieving a successful election and protection of electorates and election observers in the country. Connected Development's own "UZABE" was one of the most vital tools as it gathers online information from social media platforms and forms our own trained election observers.
2016 United States of America (USA) Presidential Election
CODE deployed a team that observed the November 2016 United States of America (USA) Presidential election in Colorado. A project that Ford Foundation funded. Amongst its many recommendations to Nigeria's Election Management Body; Independent National Electoral Commission (INEC), was influenced to make voter registration a continuous exercise, which has seen an increase in Nigeria's voter register since 2016 till date.